Reductions on your car insurance for a hybrid or electric car

Are you driving "green"? Good news - AXA backs its customers who care about preserving the environment. If you drive a hybrid or electric vehicle, AXA offers you discounts on your premium. Contact an AXA Luxembourg agent near you.
Benefit of a reduction on your car insurance for a hybrid or electric car:
Choose the best package according to your needs and benefit from a reduction on your OptiDrive car insurance premium: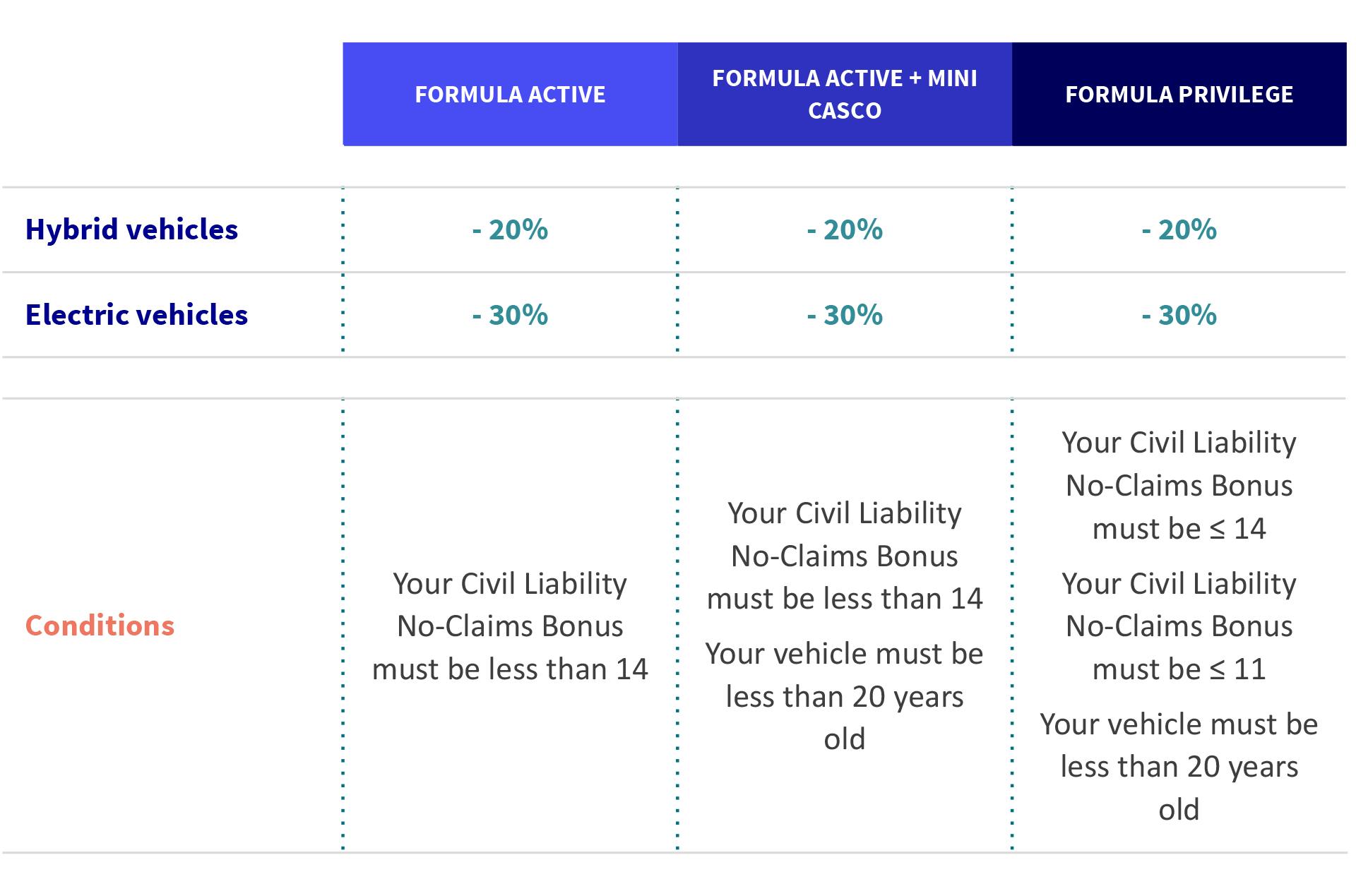 For example:
Marie bought a Tesla Model 3, 75 kWh Standard Plus and wishes to have her vehicle insured by AXA Luxembourg. She chooses the OptiDrive Privilège formula.
The total annual premium for her vehicle should be €1,735 (ex. VAT).
However, she benefits from an "Electric Vehicle" rate reduction.
As a result, her premium is only €1,215.50 and each year she saves €520.50.
Comprehensive car insurance in Luxembourg
When choosing an AXA car insurance for hybrid or electric vehicles, you automatically benefit of a reduced insurance premium.
No matter which formula you chose.