2 basic formulas and 4 additional options:
Choose between the 2 formulas Active and Privilège to protect your home and your belongings. You may add up to 4 options for an optimal and tailor-made coverage.
Formula Active or Formula Privilège :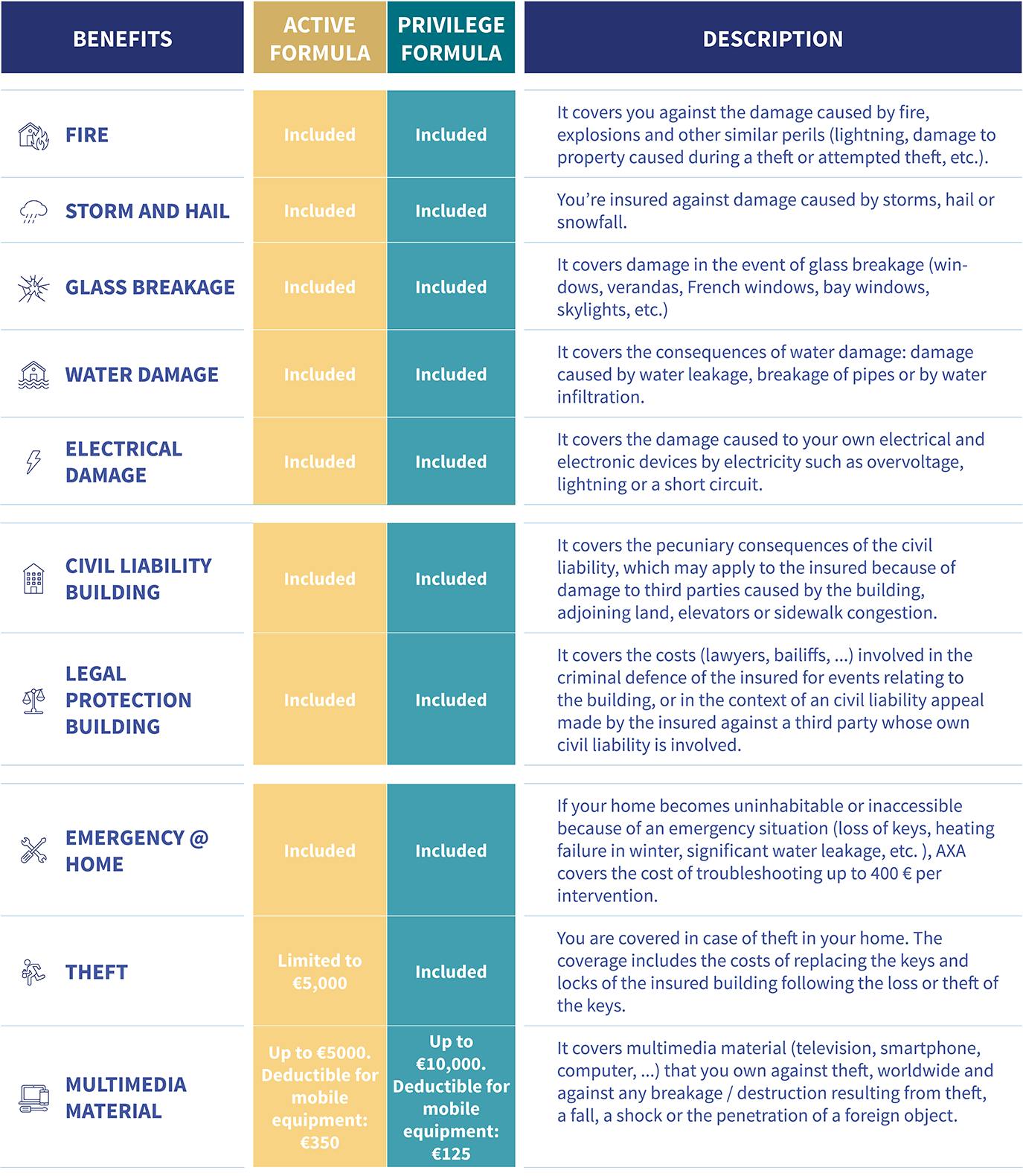 Note : the Active formula is restricted to persons residing in apartments.
Choose from 4 options to complete your home insurance.
For an optimal coverage you can add up to 4 options to each formula.
 Reductions on the premium
Starting at 2 options you benefit of reductions on the premium for your home insurance policy

For example, if you subscribe to the formula "Privilège" with the Travel, Comfort and Serenity Plus options, you benefit of a discount of 6% on your entire home insurance premium.